INVEST IN FLAUNT
FLAUNT ELECTRIC VEHICLES is currently undergoing ownership changes and we are seeking investors that are interested in helping FLAUNT reach new levels.  If you believe that electric vehicles are the future, have an interest in our industry, and would like to come along for the ride, the time has never been better than right now!
Please contact us today to see how you could fit into the equation.
INTRODUCING FLAUNT eBIKES
Style, Performance, and Reliability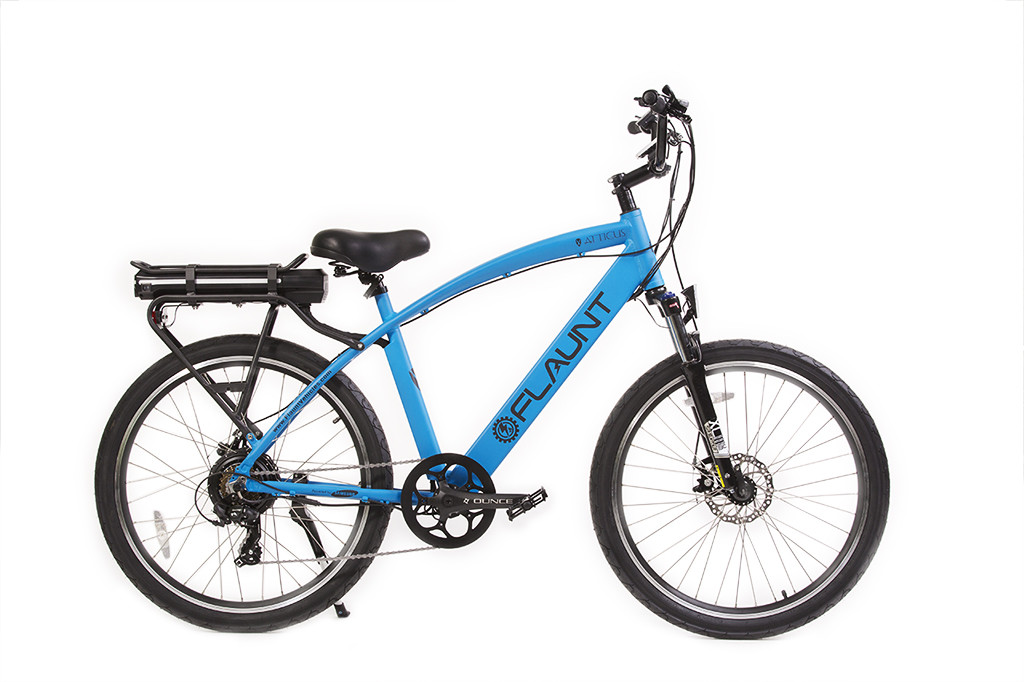 Introducing the eBikes by FLAUNT Electric Vehicles. FLAUNT'S electric bicycles are a stylish and performance-based, eco-friendly transportation option. Powered by a 15.6 Amp Samsung Battery, FLAUNT eBikes reach speeds of up to 20 mph without pedaling, and a very conservative 35 mile range when utilizing pedal assist.
FLAUNT eBikes come stock with a free-wheel geared motor system in all bikes, which allows you to climb hills faster and travel with ease, putting less stress on your body, batteries, and electric motor. With the combination of the 36 Volt, 15.6 Amp system, FLAUNT eBikes achieve over 560 Watt Hours, which are some of the highest numbers on the market today. Whether at a campus or resort, city or beach, commuting or recreational riding: Don't just ride it, FLAUNT it!
Three Power Modes
Normal Mode
Gradual Rise Of Power–
Increase Your Range
Eco Mode
More Gradual Than Normal Mode–
Increases Your Range The Most
Flaunt Yours Today
When you buy an eBike from FLAUNT,
you're buying more than just a bike,
you're buying an EXPERIENCE.